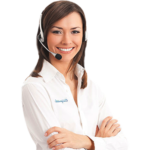 Whether you have questions or need help getting started, Lincoln Casino customer support is easily reached online in live chat or via email. Click the button on the side of the casino screen to access live chat customer support. Otherwise, send an email and get a fast response.
Talk to customer service to learn more about upcoming new slots or find out if there are no deposit bonus codes you've overlooked. Casino help is there to walk you through the deposit methods in your area or help you check the status of a casino payout. You're also welcome to reach out and say hi or share suggestions for games you'd like to see added to the casino lobby.
Casino support is available 24/7 throughout the year, even on holidays. You never have to wait long for a response. The casino also has a short FAQ page to help you find answers to the most common questions, including topics like how to access demo play, join a tournament, or deposit funds with the casino.
Toll-Free: 1-888-234-7217 Regular Line: 1-678-349-0094 Email: support@lincolncasino.com